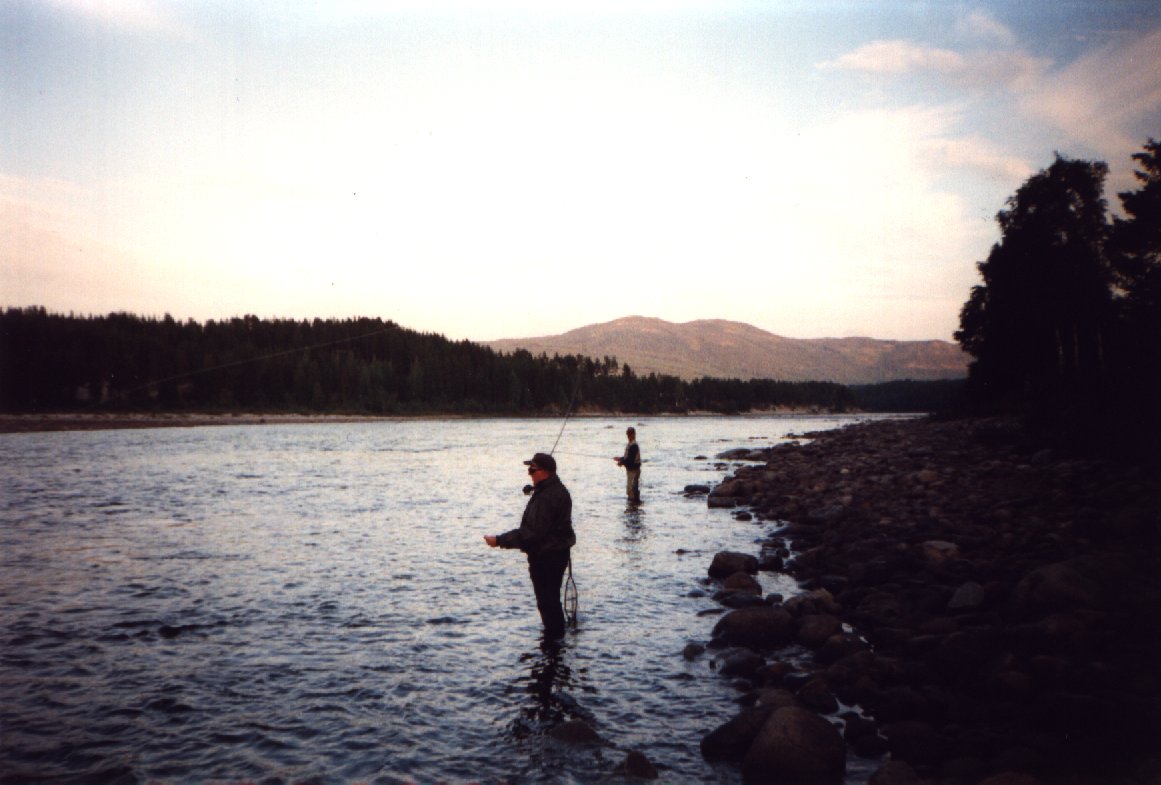 This is my friend Thomas who is a great fishermen, her can we se him fly fishing in the river Glomma with a norwegien "Gutte" Knut.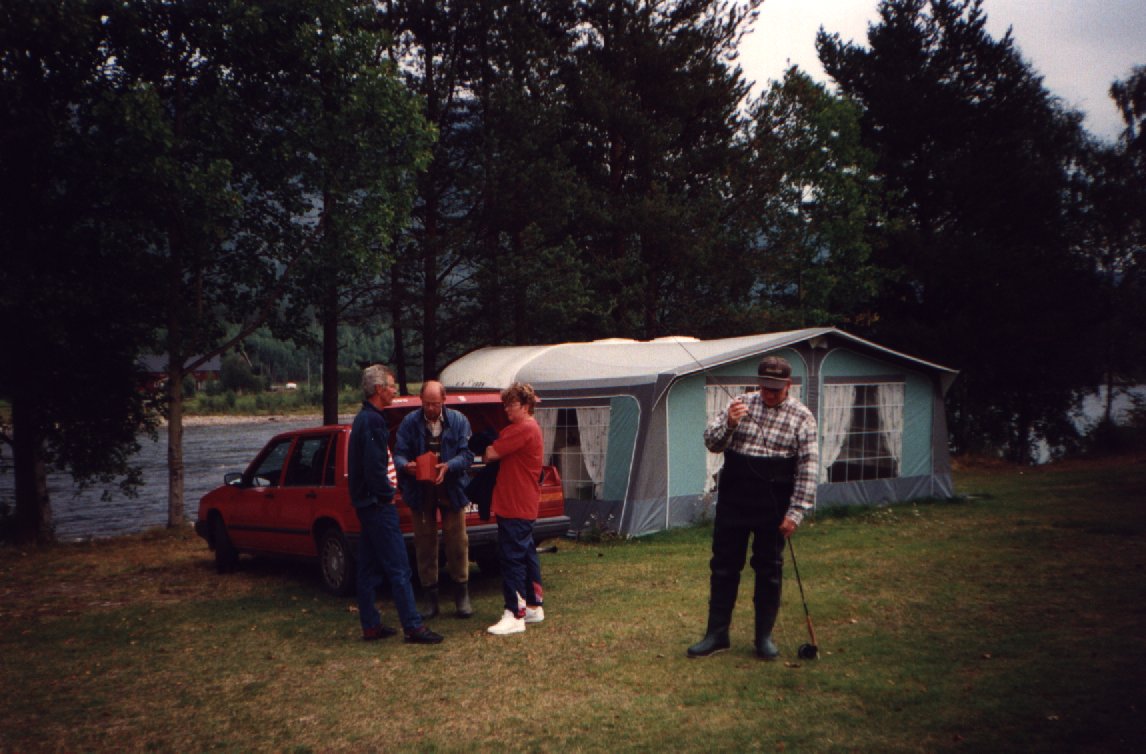 Thomas prepering the rod before a day of great fly fishing for grayling. In picture the friends Knut, Göran and Birgitta.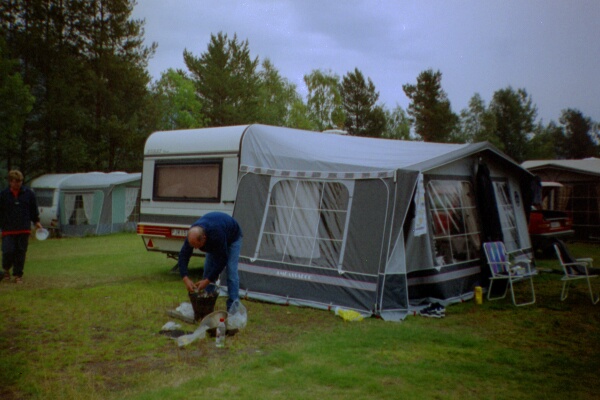 After a hard day of great fly fishing and a lot of fish. It is time to smoke the grayling. The fish get a very good taste of the smoke from the tree. Göran is preparing the smoker!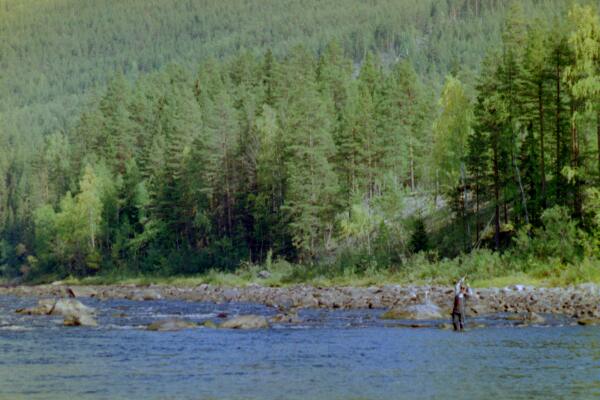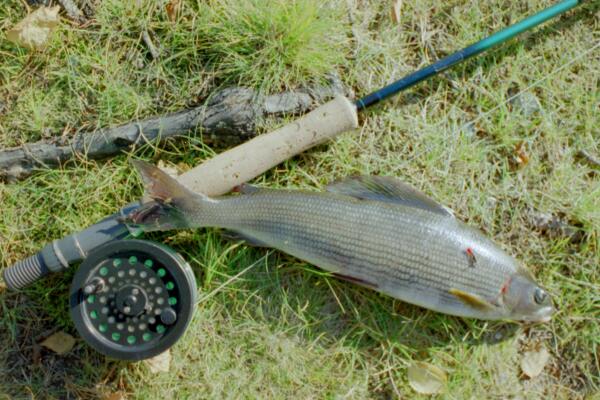 This is my first grayling ever, hooked on a Red tag after some good practice with Göran and Thomas in the river Glomma upstream Atna camping.
Below some very greate landscape picture will follow over the Glomma river. The landscape is majestic with the mountains and the change of the topic.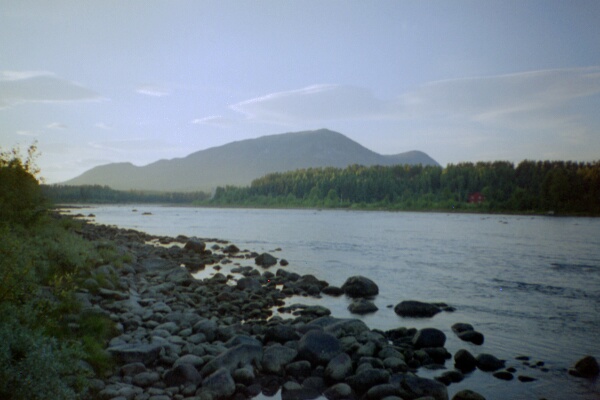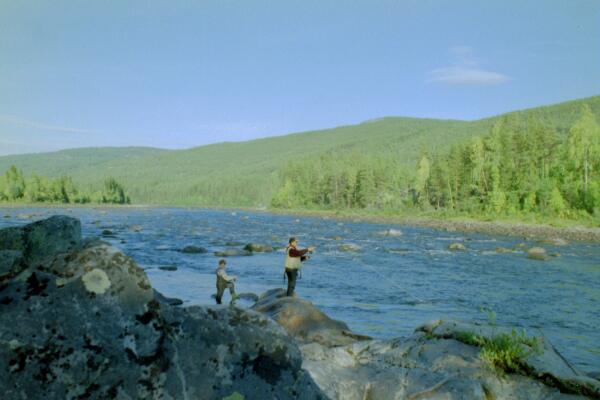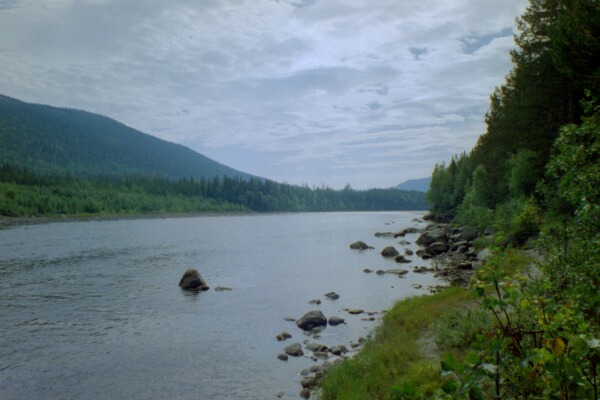 Me and my friend Thomas will return next Year for new fly fishing experiences. There still is a lot of spots in the river to learn, where the deept´s are and how to know where the grayling i stationed for the moment. All depending on the amount of water in the river, the weather conditions etc.
This page was update last time 990405
(c) Copyright Fredrik Hansson 1999