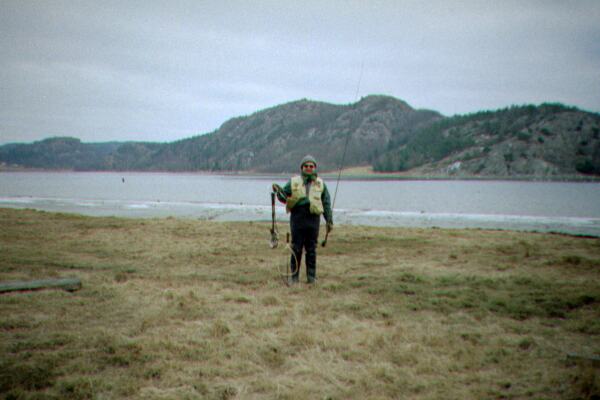 I have catched two sea troutīs by fly fishing in the Varp at Nordens Ark.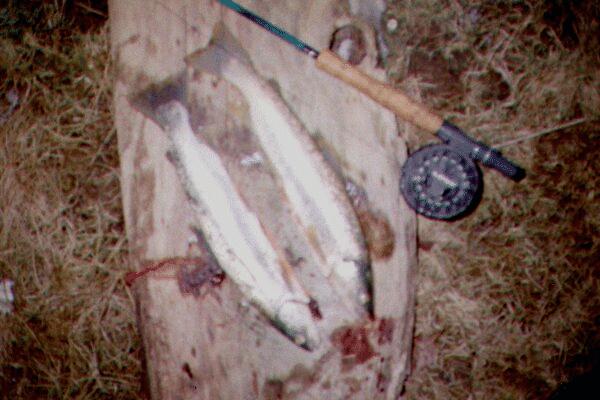 Not so good quality of this pic, but a close up on the sea troutīs.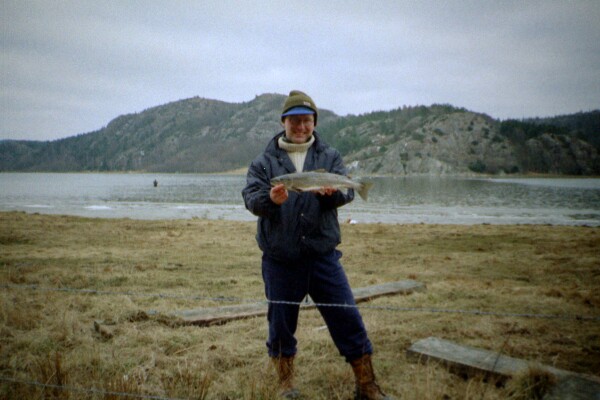 A friend of me, Magnus with a very nice sea trout. Weight around 1,5 kilo. He catch one more over the kilo. Nice work Magnus !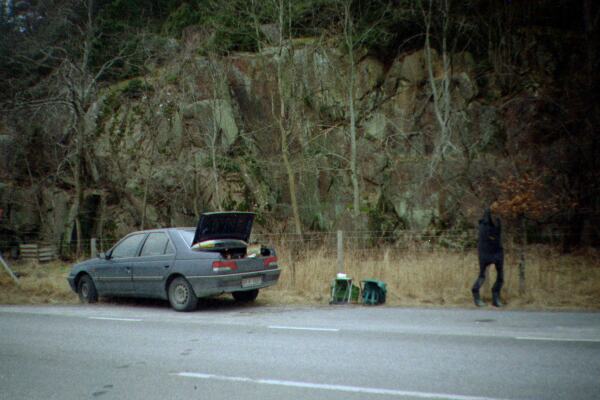 Our Headquarter during the day. We start fishing at 10.00 a clock and often fishing to 17.00 depending on when the sea trout come into the banks.
Thomas with the catch of the day. Four sea troutīs have been catched by his flies !
This page was update last time 991114