WMS Firepower SS Refurbishing project !
FIREPOWER (SS) 1980 Williams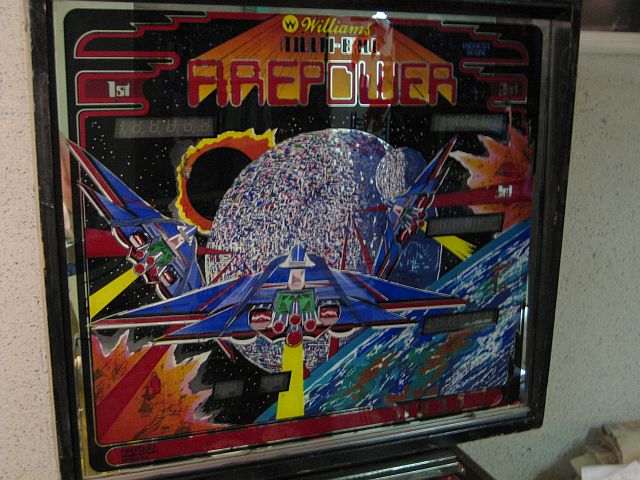 Detta är mitt andra flipperspel Williams Firepower 1980 som jag har ägt och det köptes i Falköping. Jag visste att det fungerade men att det fanns lite glapp i displayer när jag åkte och tittade på det. Jag behövde trots allt ett flipperspel att spela på medans jag höll på med renoveringen av Grand Prix och samtidigt var jag nyfiken på ett elektroniskt flipperspel som komplement till det elektromekaniska.
Efter några samtal med säljaren började en hyfsad prisbild komma fram och affären var ett faktum. Jag kände på mig att även Firepower skulle bli ett renoveringsobjekt då det inte var i topp skick men att det skulle bli så omfattande visste jag inte när jag köpte det.
Top glaset var välbehållet för sin ålder - men det finns en del skavmärken vilket inte stör mig.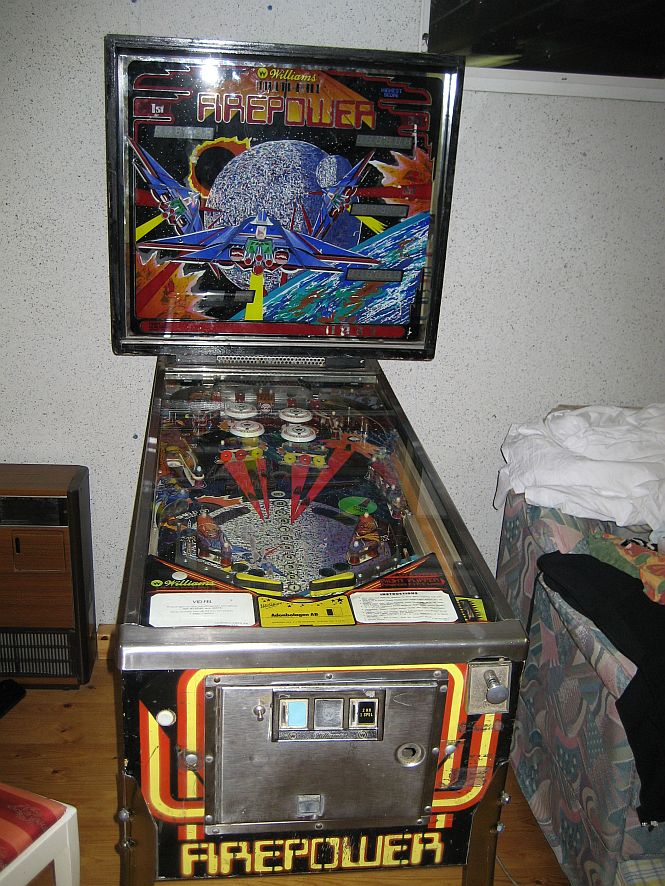 Här är en film som visar mitt Williams Firepower 1980 in action!
STAT FIREPOWER 1980
Arbetstid: ca 150,5 h
Nya plastic lane guides
Alla coil diodes utbytta
Nytt rubber ring kit
xx st #47 lampor ovan spelplan
xx st #47 och 4 st flasher undersidan spelplan
Serial Number: 418 812
Date of Manufacturing: 7 MAR 1980
Average Fun Rating: 8.3/10
Manufacturer: Williams Electronics, Incorporated (1967-1985)
Model no: 497
MPU: Williams System 6
Type: Solid State Electronic (SS)
Production: 17,410 units
Players: 4
Theme: Outer Space
Notable Features:Flippers (2), Pop bumpers (4), Kick-out holes (3), Rollunder spinner (1), 3-bank standup targets (2), Kickback in left outlane.
First pinball to feature Lane Change, which is activated by pressing the right flipper button. First electronic multiball. First animated displays.
Prototype versions feature two 3-bank drop targets. They were replaced by the standup targets in the production version.
Design by: Steve Ritchie
Art by: Constantino Mitchell
Referens: IPDB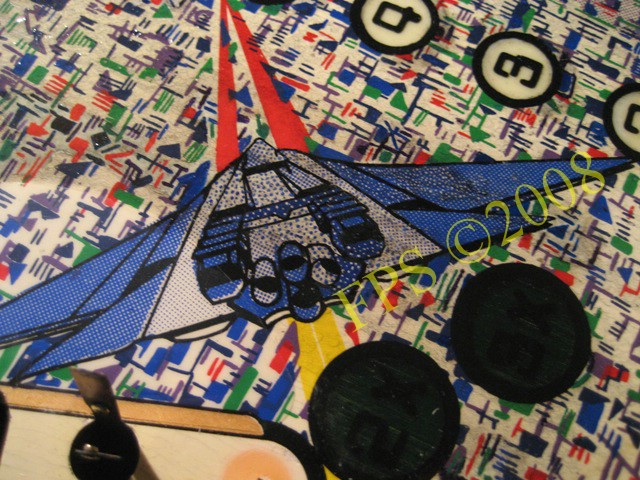 Pleasure and Pinball