Bally CFTBL (WPC) 1992 Refurbishing Project!
CREATURE FROM THE BLACK LAGOON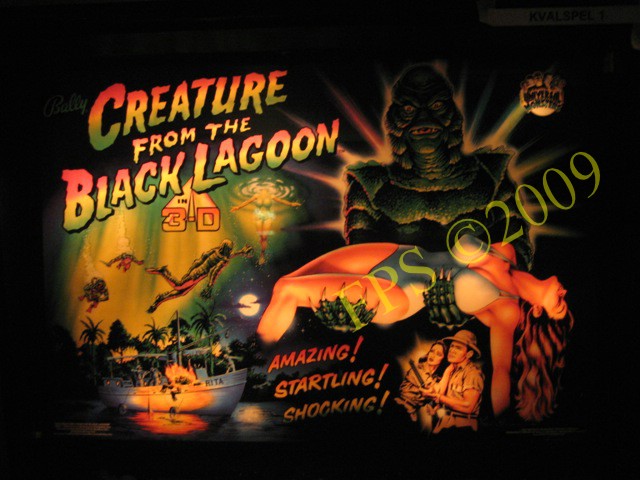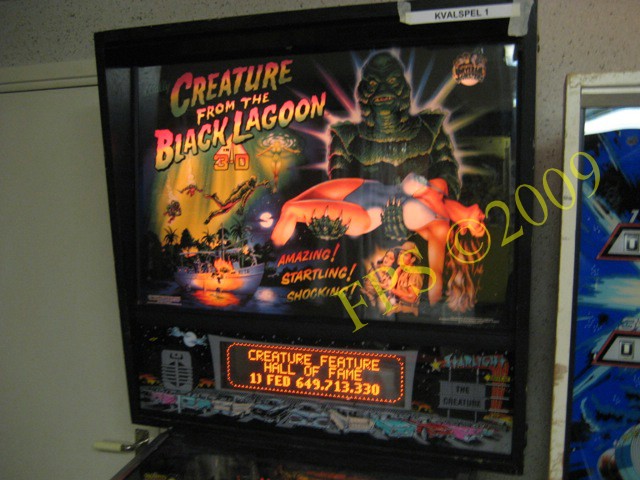 CFTBL - Creature From The Black Lagoon var ett oväntat köp som gjordes i slutet av 2007. Det dök upp ett tillfälle i närheten av där jag bor, knappt en mil från mitt hem fanns ett WPC (Williams Pinball Computer) spel tillgängligt. Då jag hade börjat åka på spelträffar och där man mestadels spelar på "moderna", eller som jag kallar det "new school pinball >1985", flipperspel var jag i behov av ett WPC-spel att träna mina färdigheter på. Not: I början av 90-talet började Williams och Bally använda samma MPU (Main Processor Unit) moderkort på alla sina flipperspel, dvs WPC (Williams Pinball Computer) moderkort.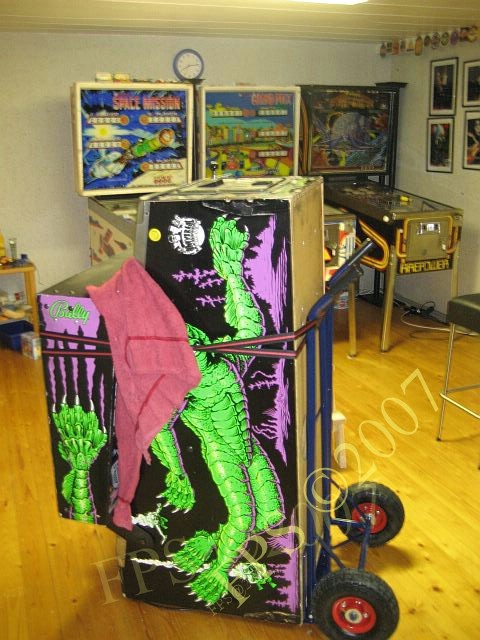 Detta exemplar har aldrig varit utställt på allmän plats, istället har det använts som visningsspel på en utställares kontor och när verksamheten lades ner köptes det av en anställd för privat bruk. Spelet är i behov av en genomgång av spelplanen och KISS och Snack bar plasterna behöver bytas då dessa är trasiga. Det finns ett visst slitage runt Snack bar hålet. Cliffys Snack bar protector kommer att installeras.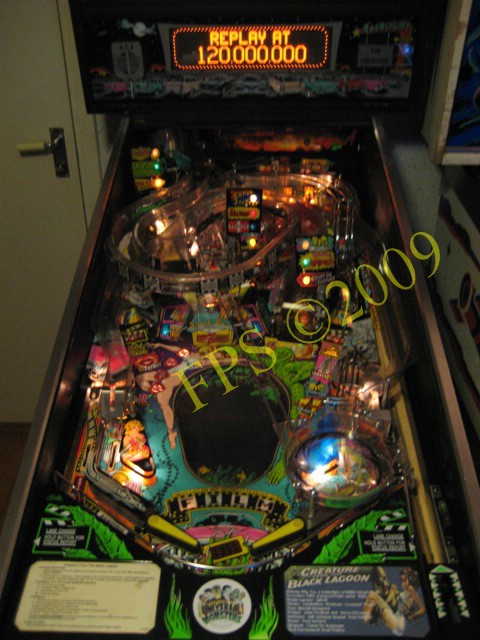 FAKTA CREATURE FROM THE BLACK LAGOON 1992
New KISS plastic installed
New Snackbar plastic installed
New mirror installed
Bumper Mods - planned
Average Fun Rating: 8.3/10
Manufacturer: Wil Midway Manufacturing Company, a subsidiary of WMS Industries, Incorporated, of Chicago, Illinois, USA (1988-1999) [Trade Name: Bally]
Model Number: 20018
Common Abbreviations: CFTBL
MPU: Williams WPC (Fliptronics 2)
Type: Solid State Electronic (SS)
Production run: 7,841 units
Theme: Drive-In Movies - Fictional - Licensed Theme
Marketing Slogans: "Claws for Applause" "Reel Excitement! Real Profits!"
Toys: Hologram of the Creature appears below the playfield and lights up at certain times.
Players: 4
Notable Features: Flippers (2), Pop bumpers (3), Ramps (2), Vertical up-kickers (2), Kick-out holes (2), 2-ball Multiball, Whirlpool ball funnel, Video mode.
Design by: John Trudeau
Art by: Kevin O'Connor
Music by: Paul Heitsch
Sound by: Paul Heitsch
Software by: Jeff Johnson
Notes: In 2007, designer John Trudeau shared this story with us about one of the people on the backglass: As we didn't get the rights to the actors' likenesses, I asked Kevin (O'Connor) to see what he could do. I gave him a picture of my son, who was still in his teens at the time, and asked him to try to age him a little and fit his likeness onto the actor (Richard Carlson) in the pith helmet. It came out fine for me at the time and it really does now (he's 34) resemble my son quite a bit.
Referens: IPDB
"SHE`S IN ONE OF THESE TUNNELS...WE´VE GOT TO FIND HER!"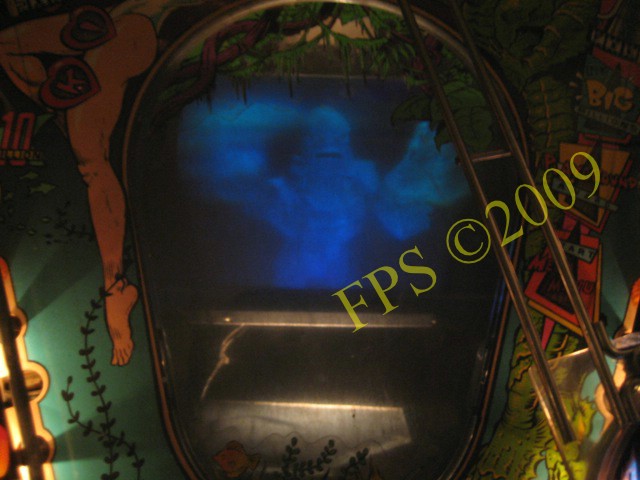 Klicka på bilden ovan för att se en film som visar Creature.
"SHOOT FOR JET BUMPERS" - SUPER JACKPOT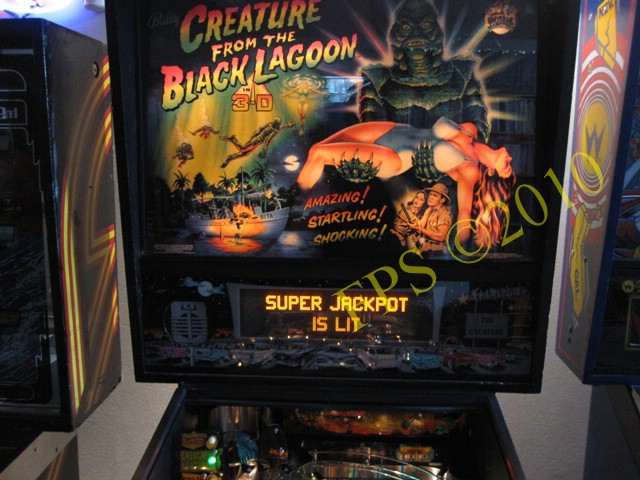 Klicka på bilden ovan för att se filmen Super Jackpot.
BILDER CREATURE FROM THE BLACK LAGOON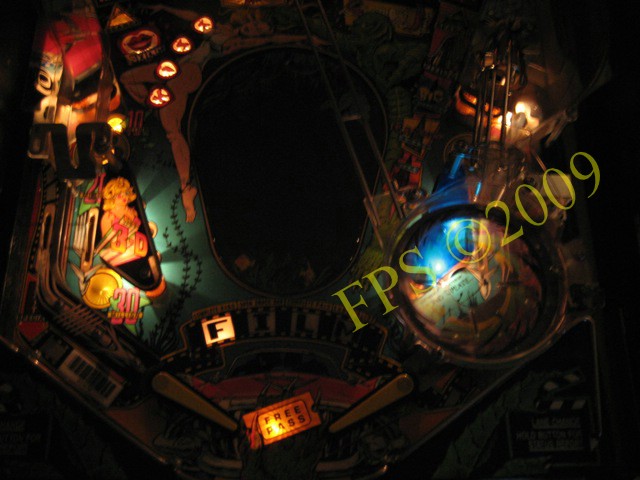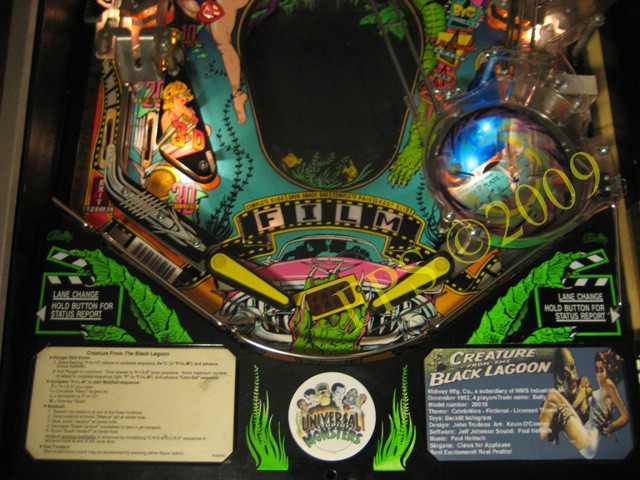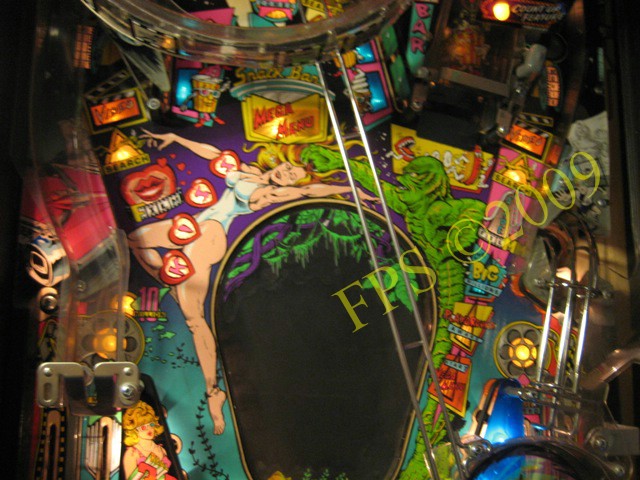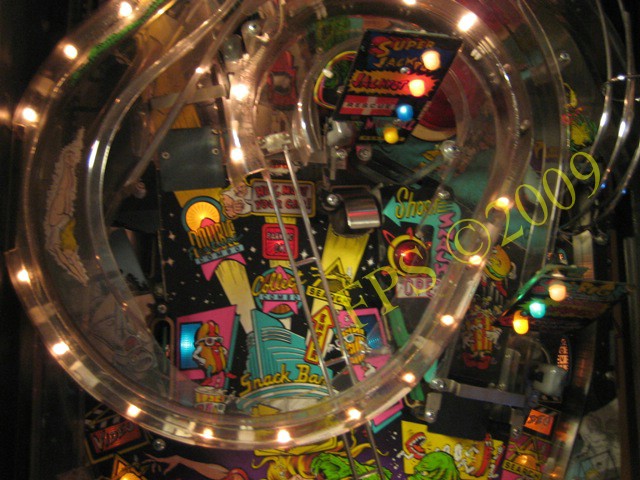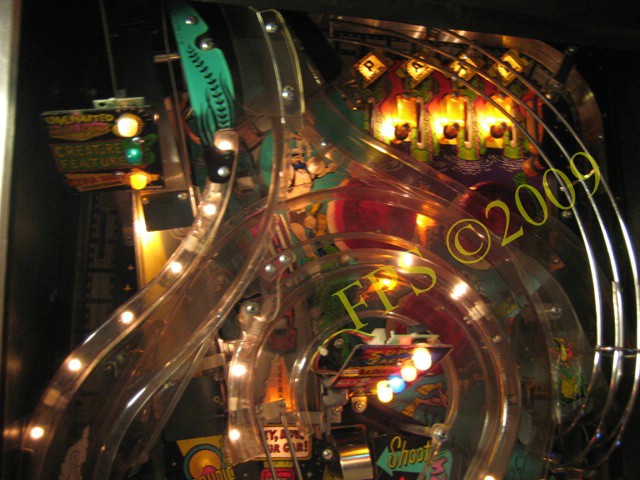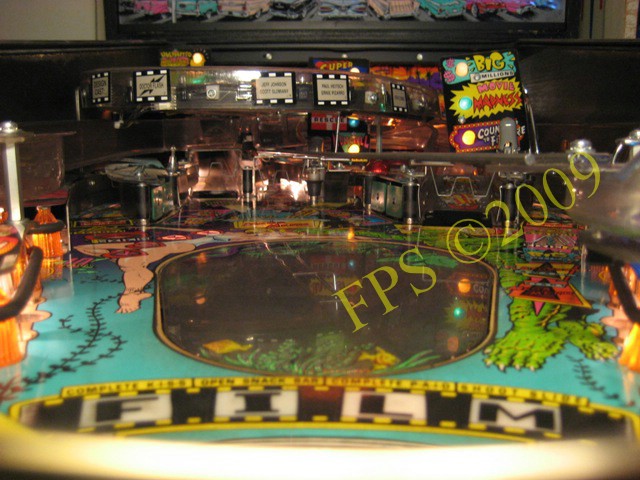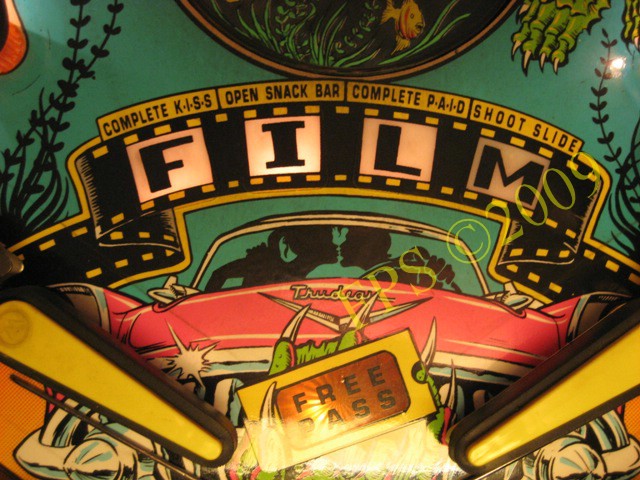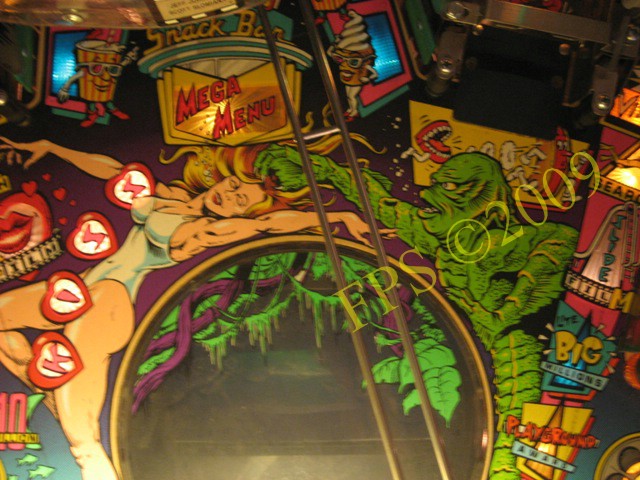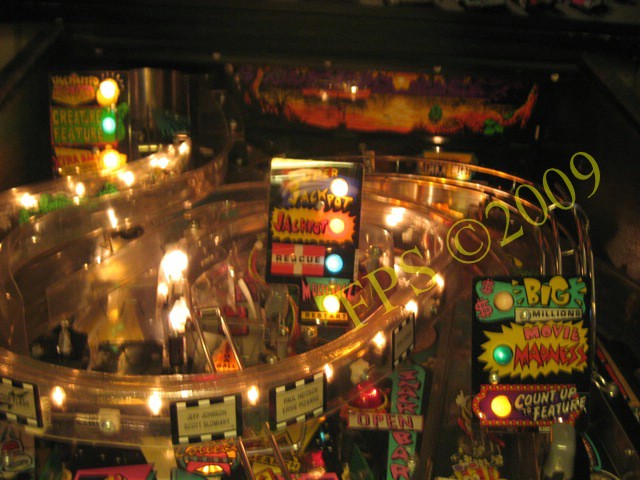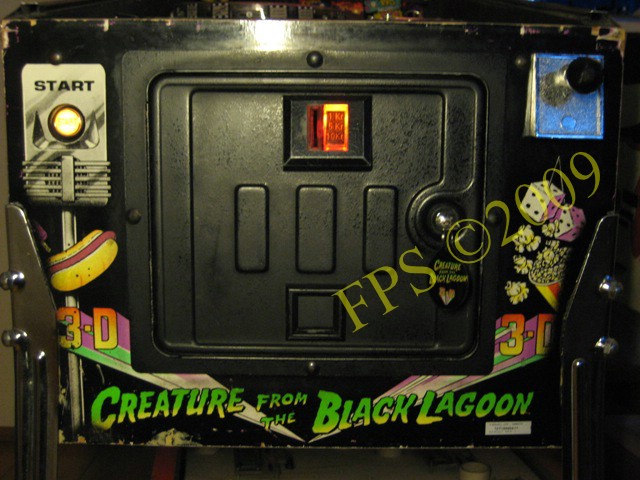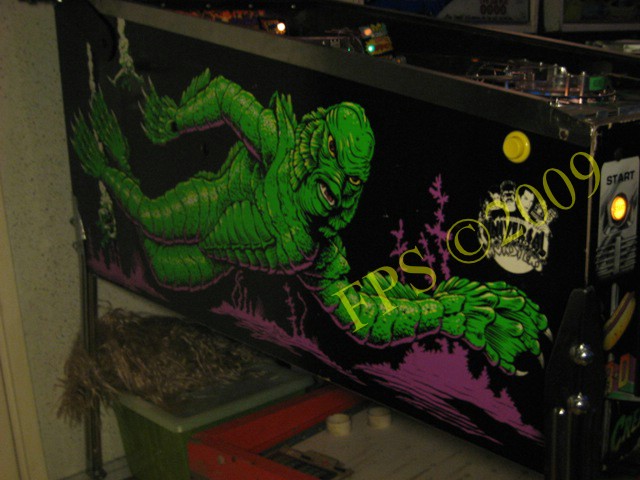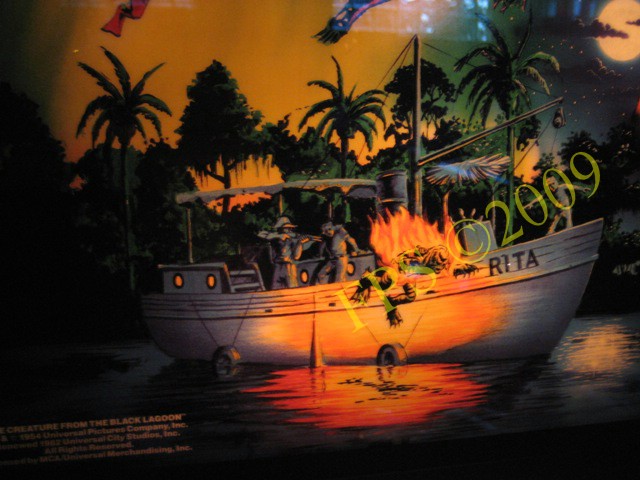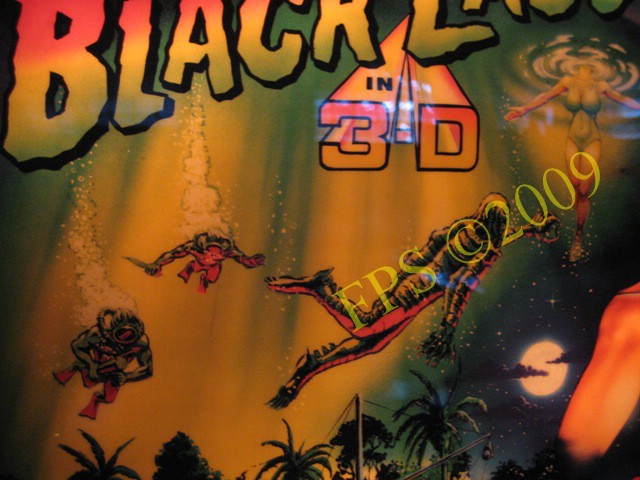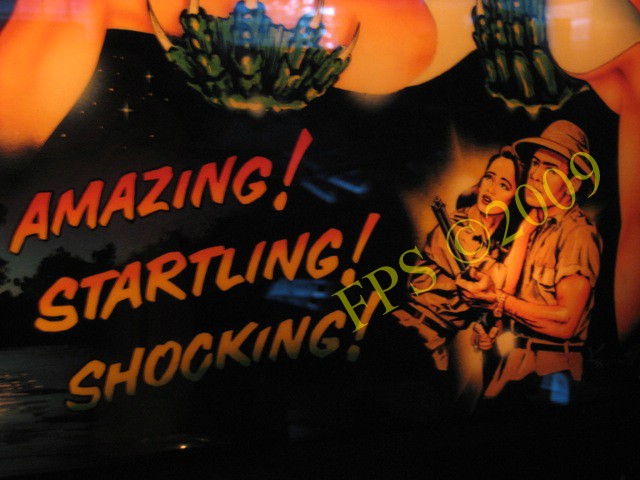 Pleasure and Pinball