Williams Black Knight Refurbishing project !
Black Knight (SS) 1980 Williams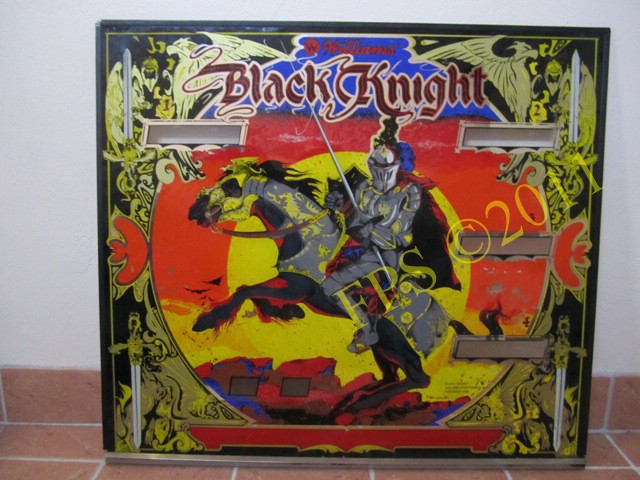 Williams Black Knight 1980 is a pinball machine that have been on my future renovation projects wish list for a long time. Partly because it is one of the great pinball machines from the early 80's with titles like Firepower (1980), Gorgar (1979), Flash (1979) and others, and I also think it has a very nice appearance with fun content.
As 2 and 3 ball multi-ball, an upper playfield (two level) which gives dynamics to the game play, a feature called Magna Save where the player can press a button on each side of the cabinet to activating a magnet in the playfield to prevent the ball from draining out of play in the outlanes. Another fun feature, Bonus Ball, a bell is placed in the cabinet and it call when the player with the highest score has won and additional seconds of free play is rewarded for that player.
Many pinball players dislike the Williams Black Knight and find it boring to play but you can imagine what it was in 1980 when there were no WPC pinball machine (Williams Pinball Controller 1990-1999) to compare with - Williams Black Knight was in the past the state of the art.
Hey, this was 1980!
The first time I played a Williams Black Knight was at Pinball Work Shop in Sandefjord in 2007 and I thought it was so much fun that I then decided to at some point I will try to own and renovate a Williams Black Knight.
Now I was fortunate to take over this Williams Black Knight and it will be a lot of work to restore it to playing condition again, but this is how I want it.
The project!
Finally, I had the opportunity to come over a Williams Black Knight from 1980!
There is wear on the upper playfield below the pop bumper and above the left flipper, which need to be touched up with paint. Although at the right and left Magna Save has the color come off from the playfield. Aside from that the playfield looks quit good. Some of the playfield plastics is broken. The motive on the backglass is in a fairly well preserved condition with some paint drop which is not unusual for a +30 year old pinball machine. There are problems with the electronics and the displays is not working.
This project will probably be as extensive as Gottlieb Genie 1979.
"The Black Knight Challenges You"
ARRIVAL
There is no problem to transport these machines in a Saab 9-5 hatchback. Then we say "Hello" to a new friend!
STAT WILLIAMS BLACK KNIGHT 1980
Work time: xx h
Number of switches: xxx st
Number of lamps #47 backbox: xx st
Number of lamps #47 playfield: xx st
Average Fun Rating: 8.0/10
Manufacturer: Williams Electronics, Incorporated (1967-1985) [Trade Name: Williams]
Model Number: 500
Common Abbreviations: BK
MPU: Williams System 7
Type: Solid State Electronic (SS)
Production: 13,075 units
Theme: Historical - Knights
Notable Features: Flippers (4), Pop bumper (1), 3-bank drop targets (4), Kick-out holes (2), Rollunder spinner (1). Magna-Save on both inlanes. Split-Level Playfield with 3 ramps. Left horseshoe lane. Bonus Ball, 2- or 3-ball Multiball.
Design by: Steve Ritchie
Art by: Tony Ramunni
Software by: Larry DeMar
Notes: Steve Ritchie confirmed his voice was used on this game.
Referens: IPDB
Steve Ritchie AUTOGRAPHS BLACK KNIGHT PLAYFIELD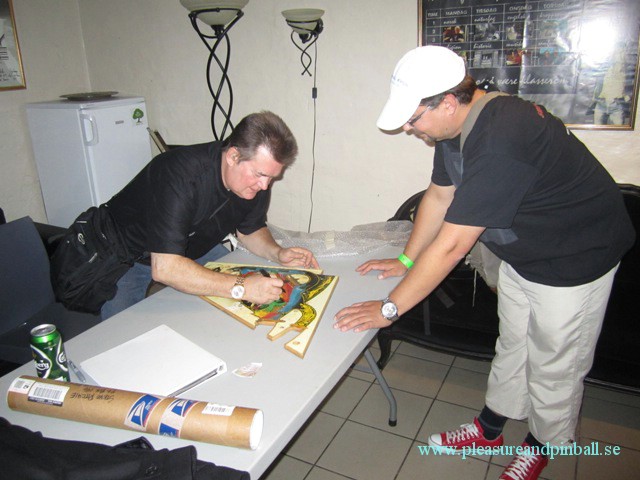 As a special guest at Pinball Workshop Sandefjord Norway 2011 Steve Ritchie holds a lecture in the evening for all pinball enthusiasts. After the lecture, I get a private moment with Steve Ritchie and he authographs upper playfield, Willimas Black Knight. Steve Ritchie is the designer for Williams Black Knight.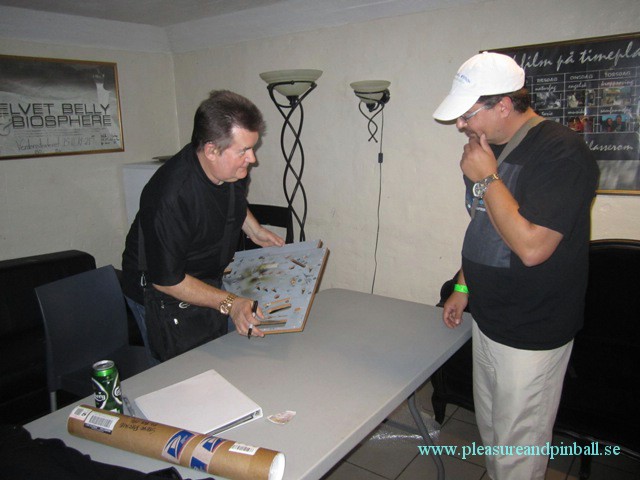 Steve also autographs the back of the upper playfield, Williams Black Knight.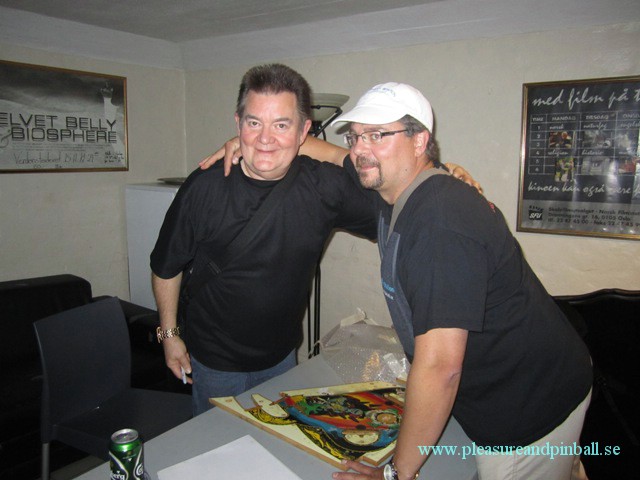 This is a highlight for a pinball enthusiast.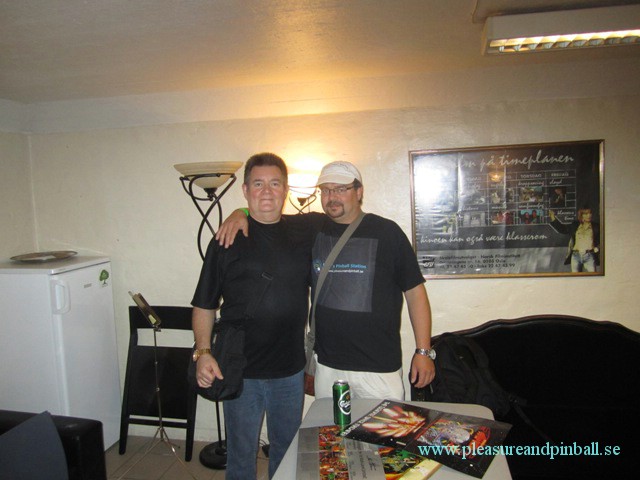 An unforgettable memory!
Pictures Williams Black Knight 1980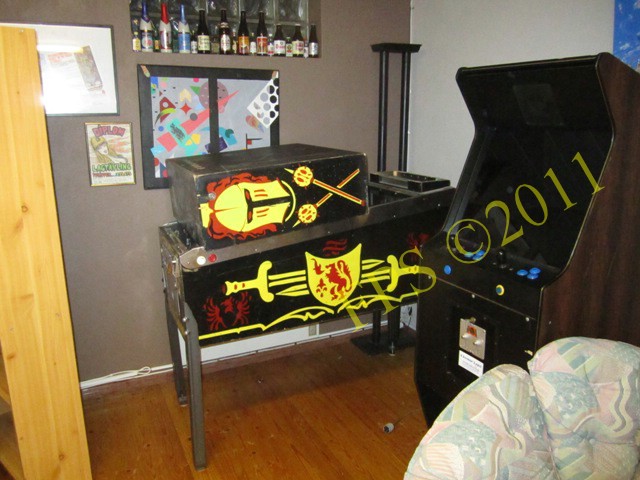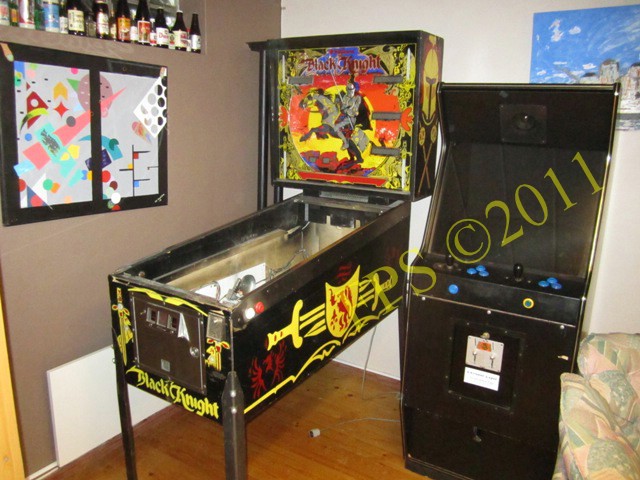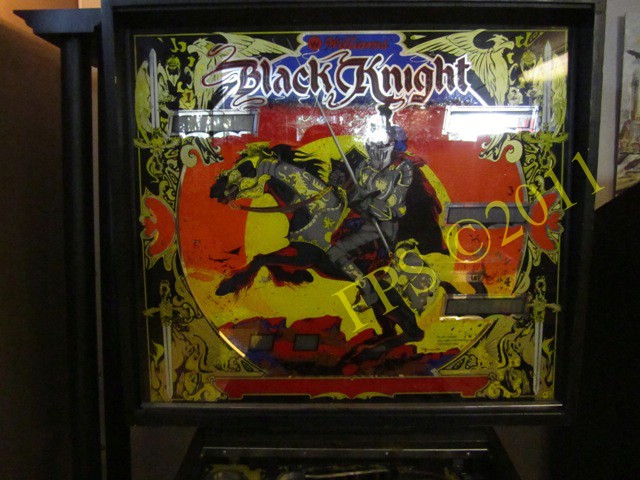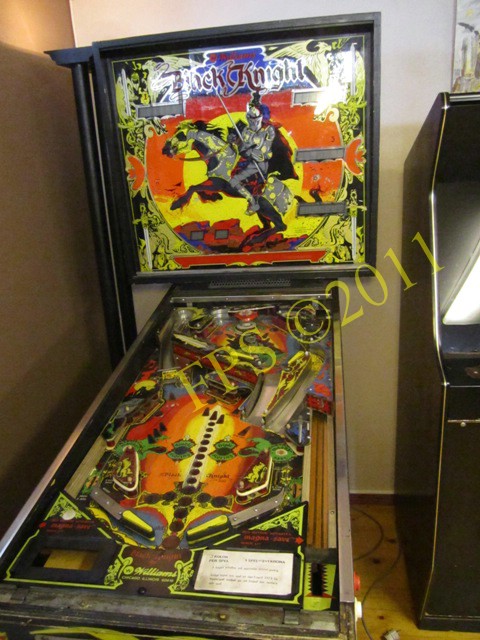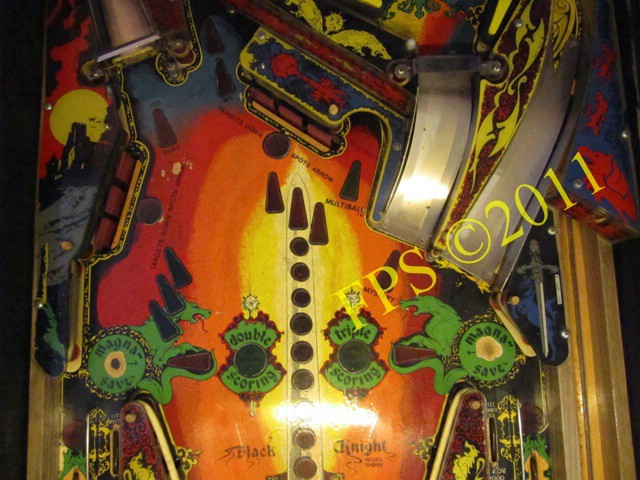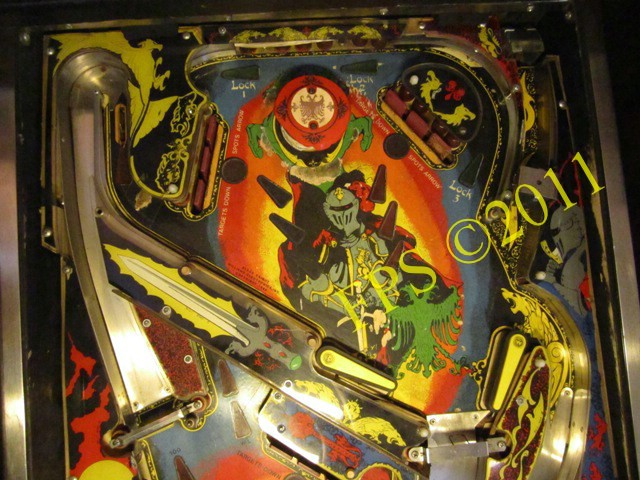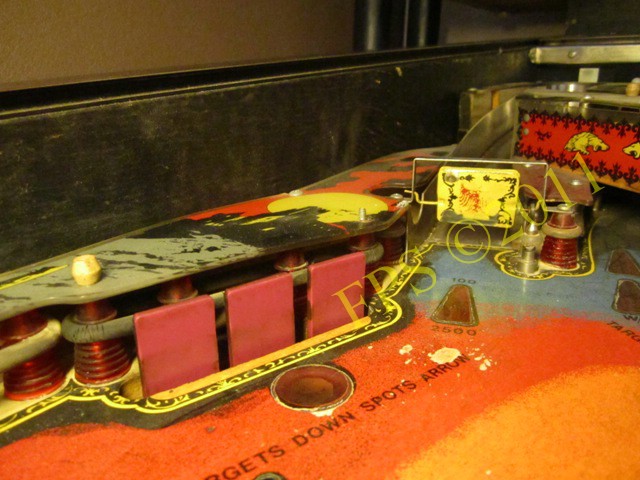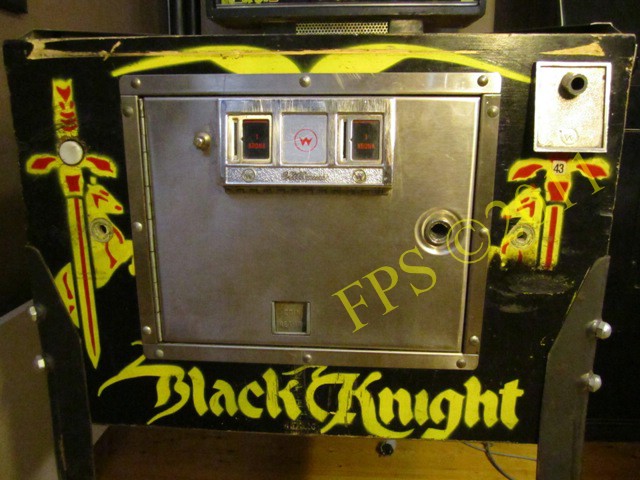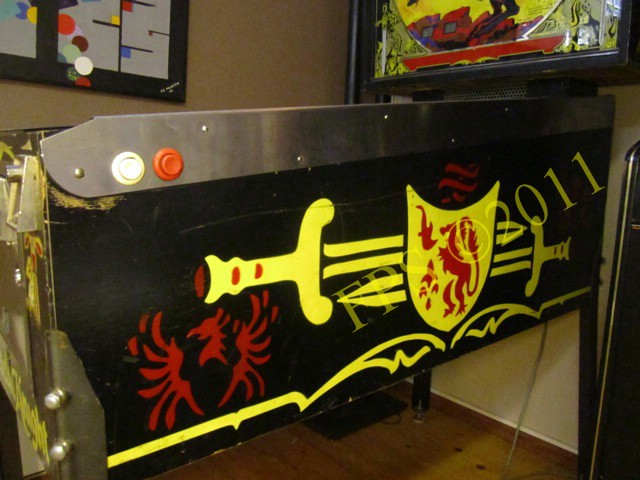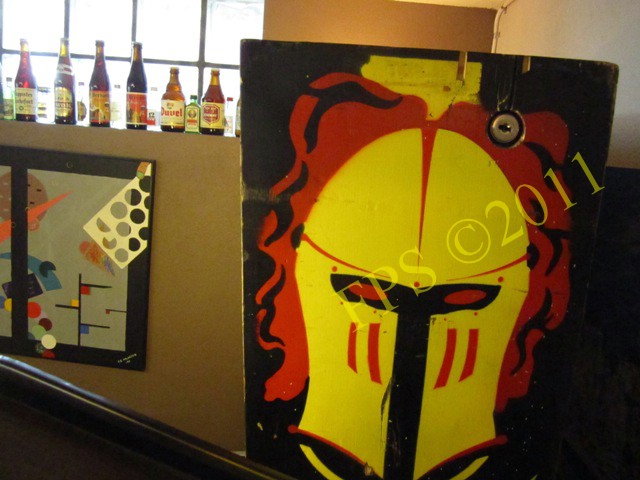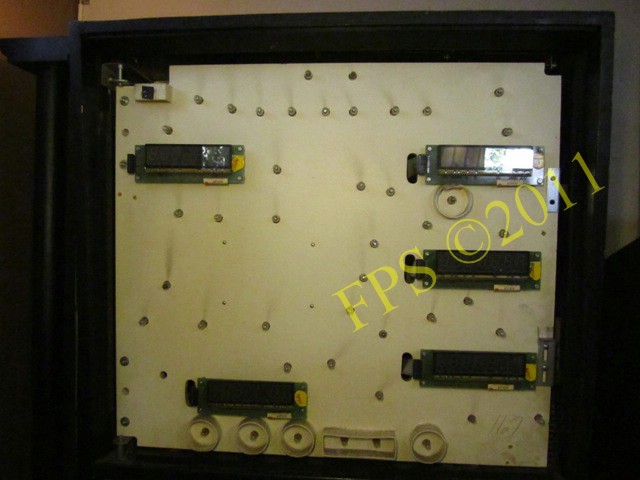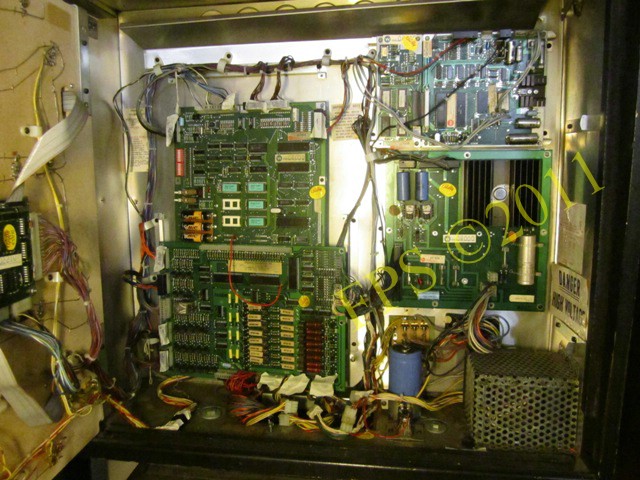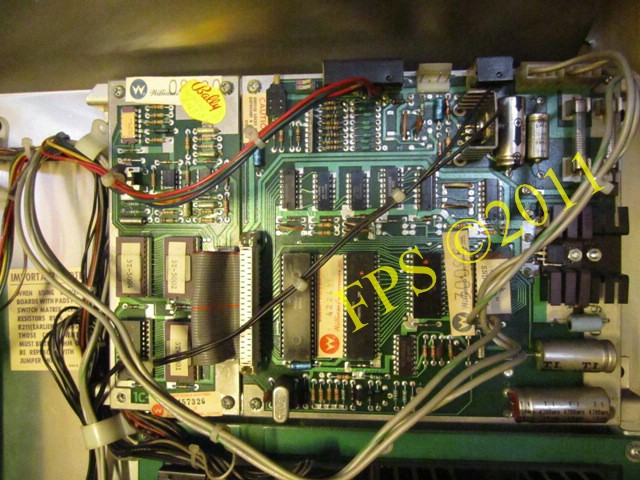 Pleasure and Pinball