JK cabinet to MAME - Arcade project!
Danish JK cabinet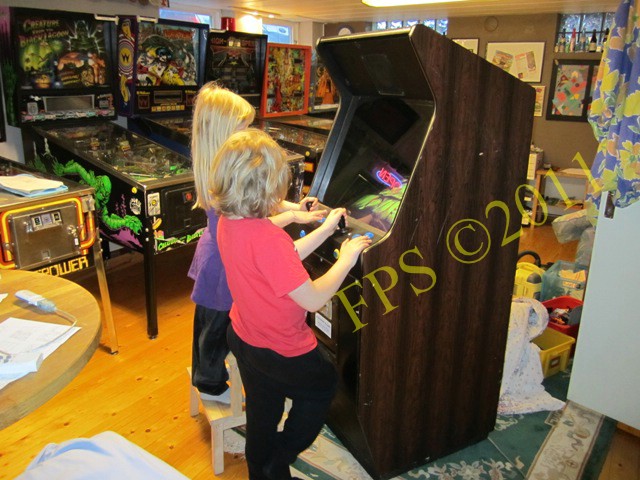 The first time I thought about starting a MAME (Multiple Arcade Machine Emulator) project was when I played arcade games on my computer with an emulator a few years ago. I've been a little cautious about having a arcade cabinet since my main interest is pinball from Williams, Gottlieb. When I saw an ad in 2008 that old arcade cabinet's was sold out, I get interested and called to the seller. I did not purchase any arcade cabinet since I could not make up my mind!
One day in 2010 I took a new contact with the seller and it turned out that they had left arcade cabinet of type Danish JK cabinet so I did the deal ...!
The picture above shows my son and daughter play a game (DYNAMITE DEKKA) on the arcade cabinet just when we got it at home.
PICTURES JK CABINET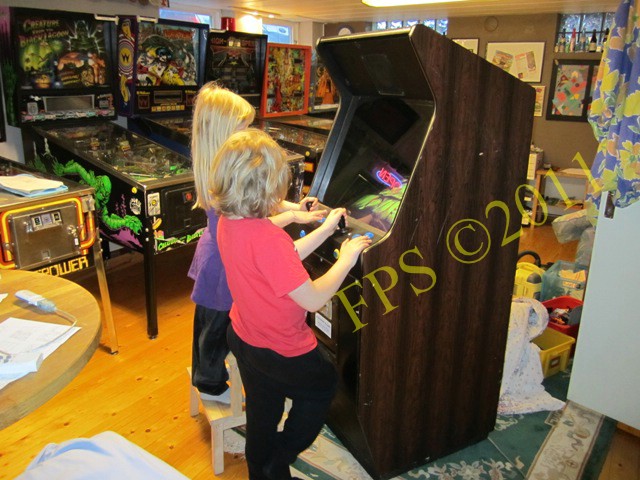 JAMMA cabinet from JK Denmark is popular to use to create a MAME cabinet with simple means. JK Cabinet has a two player layout with a joystick and three pushbuttons for each player, it was built in Denmark and called JK Cabinet in Sweden.
Some choose to retain the ability to still be able to play games from different PCB, JAMMA PCB, after MAME is installed. My MAME project will be about creating a MAME cabinet with relatively simple means.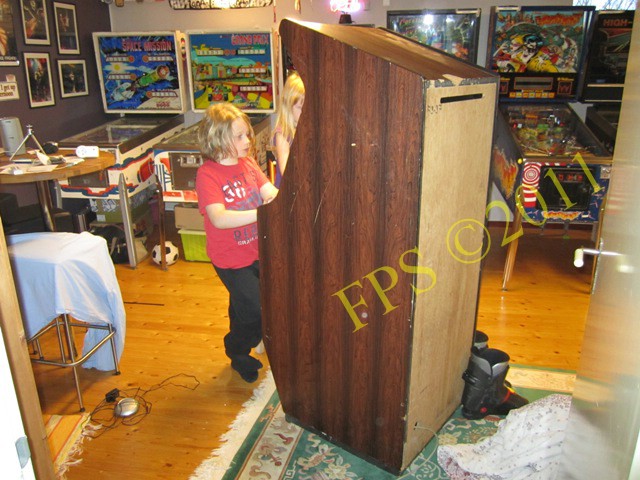 The cabinet is in quite good shape with small scratches on the sides after different transportations. There is only one major damage on the outside of the "ceiling" in the rear.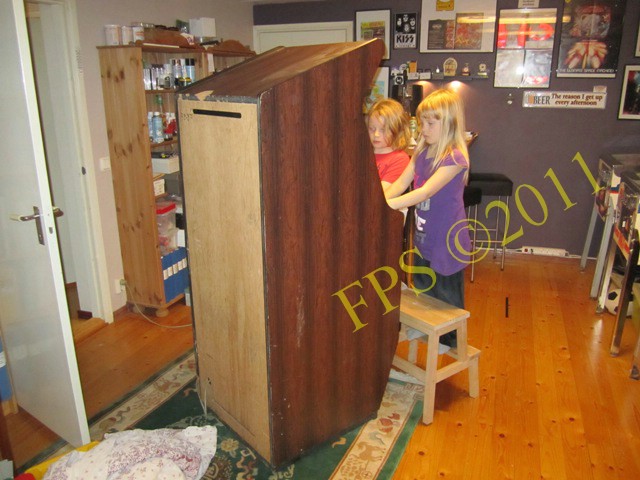 The front panel was a bit worn with some batches of rust. Luckily, I got a better front panel that I can use. I have not decided if I'm going to repaint the whole cabinet or keep it as in original appearance.

Pleasure and Pinball