WMS Space Mission Refurbishing project - Part II!
WILLIAMS SPACE MISSION (EM) 1976 - PLAYFIELD REFURBISHING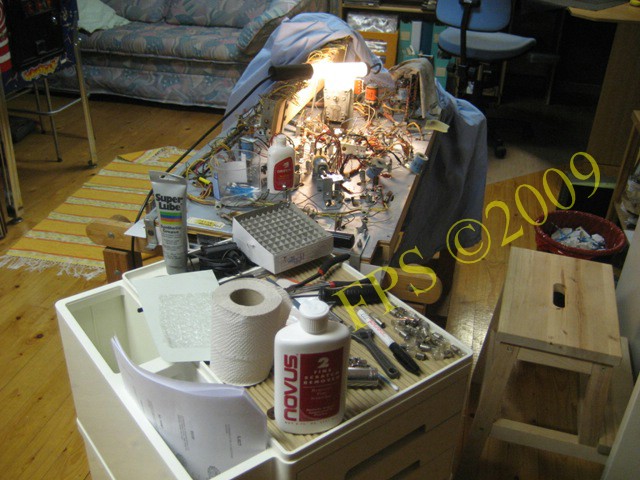 REFURBISHING BACKSIDE OF PLAYFIELD
Backside of playfield before cleaning and review of all parts/details.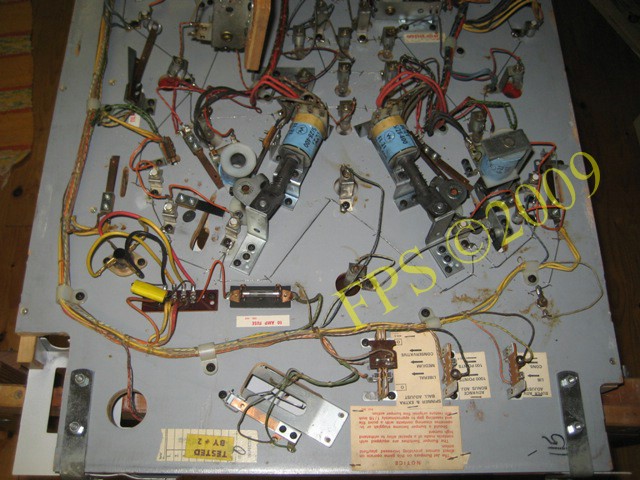 Lower part of backside of playfield with flippers.
In the picture we can see a part of the relay bar on backside of playfield. All relay leaf switch blades is cleaned and verified towards manual.
SWINGING TARGET MOTOR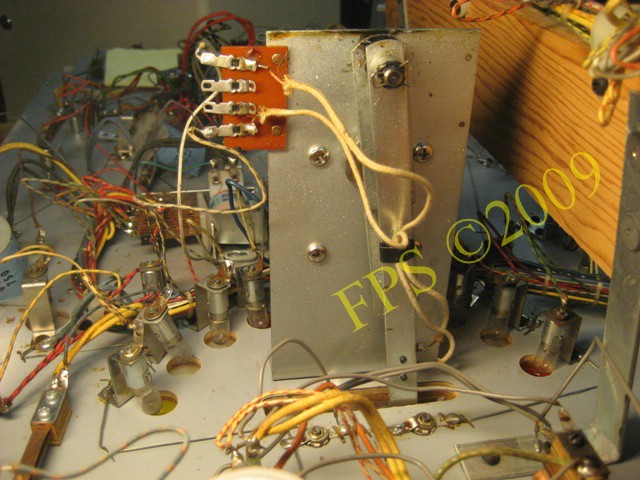 Swinging target motor consist of a bracket with a electrical motor, cogwheels and a arm which the target is attached. I disassemble the arm and clean the shaft. A small amount of oil is applied on the cogwheels and grease, Super Lube, is applied on the shaft and the arm is moving softly again.
STEPPER UNITS
Stepper units - Bonus unit is dissembled and cleaned for optimal function.
FLIPPERS
Williams EM (electro-mechanical) pinball's from this time era used first generation flippers. They consists of separate parts for solenoid mounting, playfield bushing, coil stop and crank stop. These parts is screwed to the backside of the playfield and not attached to each other on a flipper bracket which result in less nimble flippers. The flippers is a important part of the pinball machine since they connect the player to the pinball machine. Therefore it is of importance to have excellent working flippers! See further mine Williams Firepower project for second generations flippers.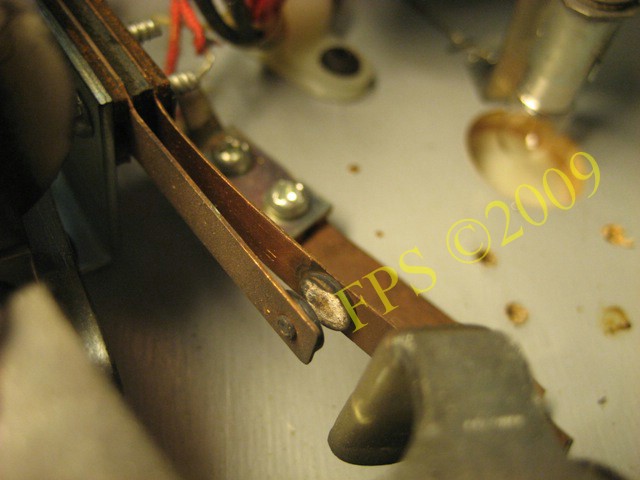 EOS (End OF Stroke) Switches had a lot of oxidation which decrease the flippers performance.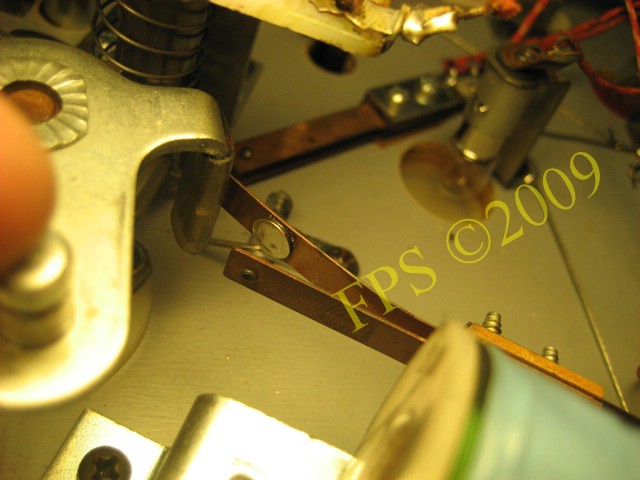 All oxidation is removed from the EOS switch with a file until they are bright and shiny again, the aim is to get the contact points plane.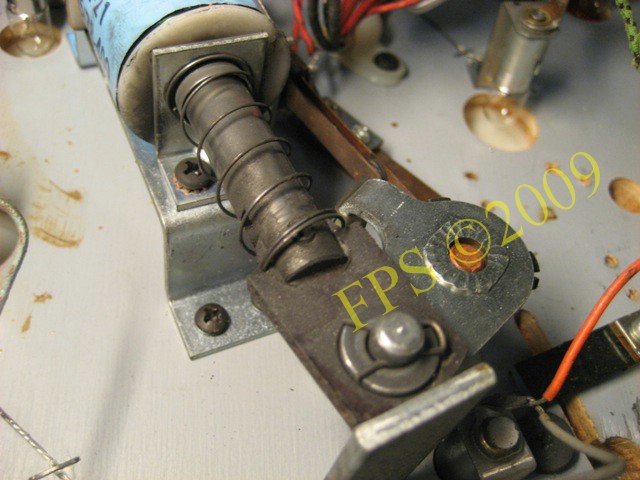 A lot of dirt where collected on the plunger and crank.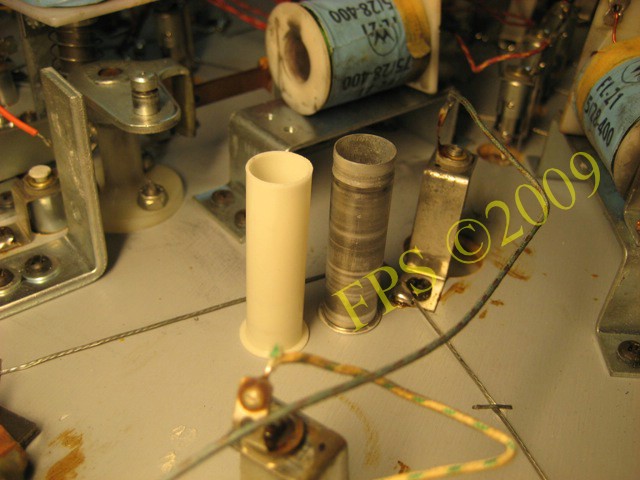 I exchange the flipper coil sleeve with new ones in plastic.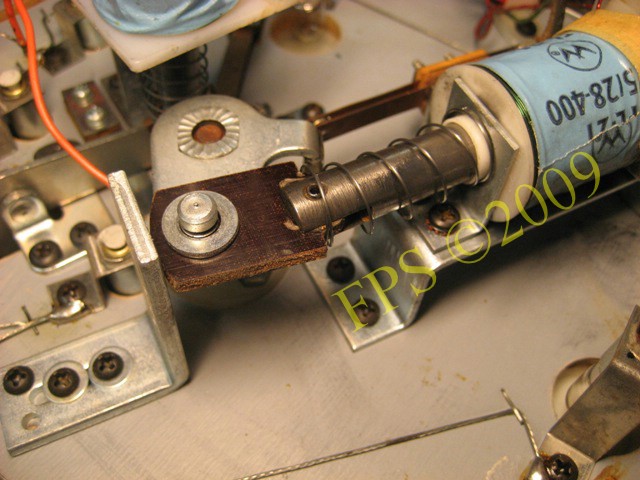 Flippers after refurbishing.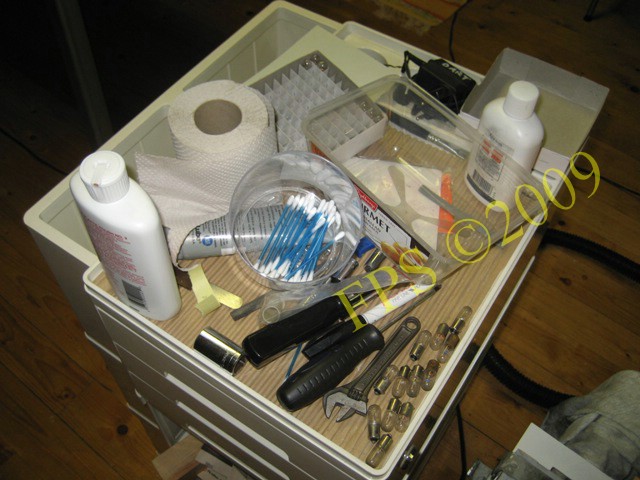 Some good gears to have in place during refurbishing of the pinball machine.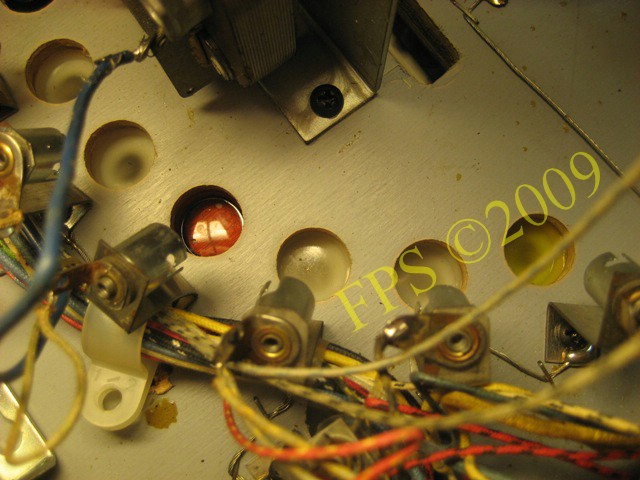 Cleaning of inserts with Novus 2 and exchange of lamps from #44 to #47.

Pleasure and Pinball