Sales prices pinball machines for sale in Sweden!
Since 2007 I have tried to document the sale price of pinball machines in Sweden mainly from ads on internet as Blocket and the Swedish Society pinball forum (SFS) and gathered them into a document. Assessment of the pinball machines condition is subjective based on my ability to interpret the images and text in the ads and should be seen as complementary to the listed price.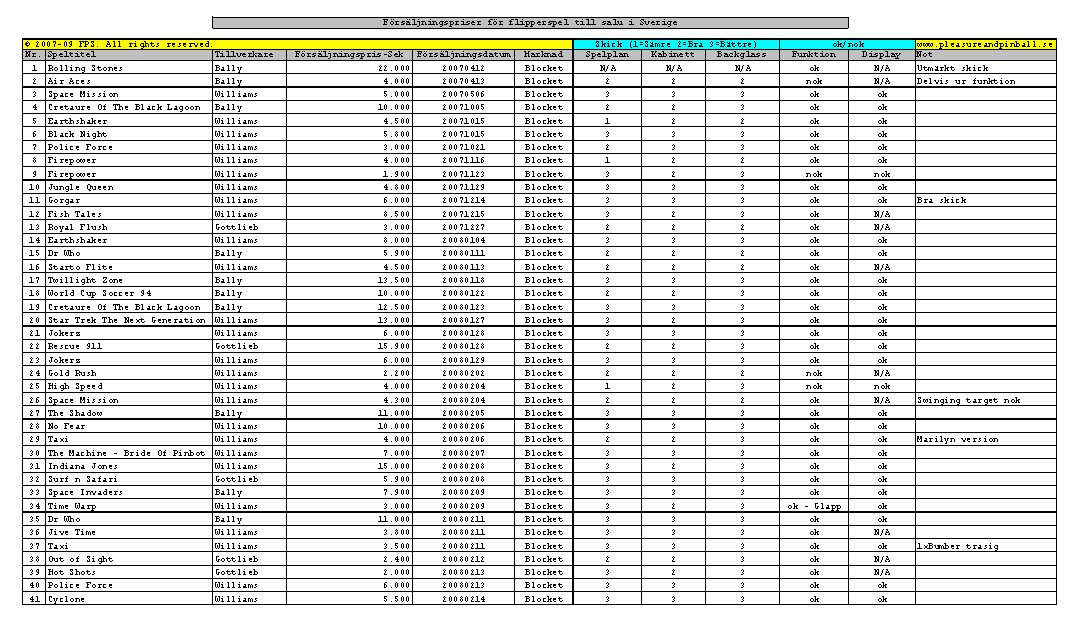 Click the image above for the compilation of sale price of pinball machine for sale from 2007 and onwards

-format.

Pleasure and Pinball