Task List for Restoration of Pinball Machine!
The task list highlights the most basic tasks you should go through the restoration of a pinball machine to fix any problem, and there are certainly many more tasks to illustrate. On average I spend about 80-100 hours of loving care and much TLC – Tender, Love and Care at a complete restoration of a pinball machine. This is tasks I have performed at the restoration of pinball machines and can be used to help at your own risk. Remember that the restoration of pinball machine is at your own responsibility!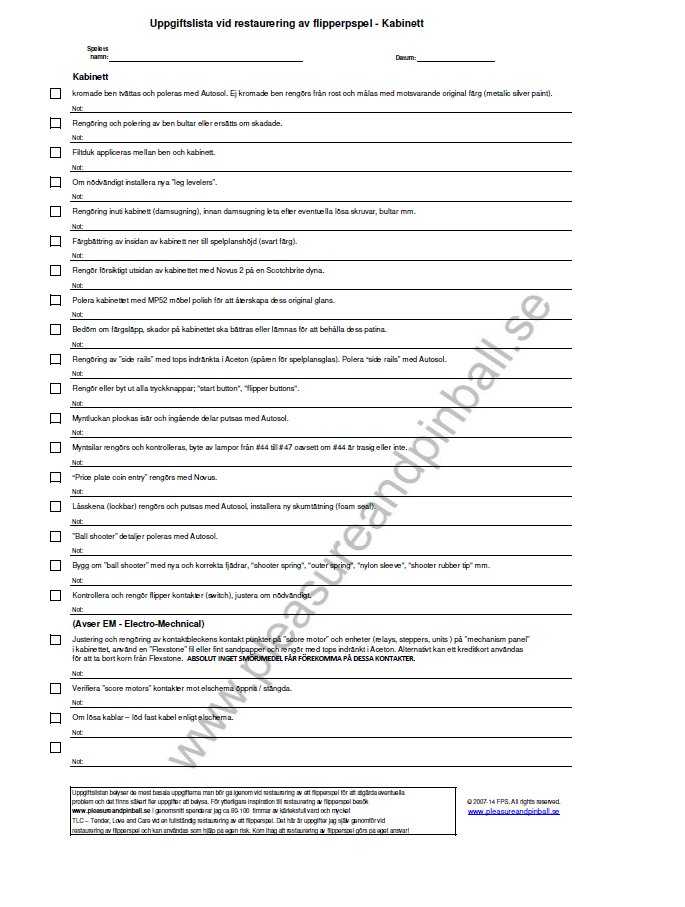 Click on the picture above for manual in

format.

Pleasure and Pinball