My Fly fishing!
SEA TROUT PREMIERE 2014 - HOLMA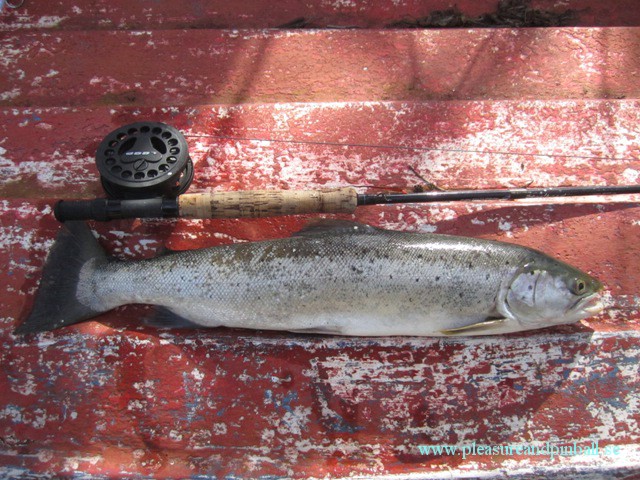 This year's sea trout season began with a couple of nice snatch!
There were high expectations in the car for good fly fishing during the day on the way to the fishing spot, weather forecast showed sunshine and moderate winds. The fishing spot that we (Fredrik, Thomas, Martin) had chosen was a place called "Holma" a small boat marina which is beautifully situated on the north side of Gullmarn in Lysekil area. A creek flows into the bay "Lerviken" and there is lot of space for several fly fishermen to wade around and throwing fly lines, to throw out towards deeper water is also effective to detect fine sea trouts.
Glomma 2013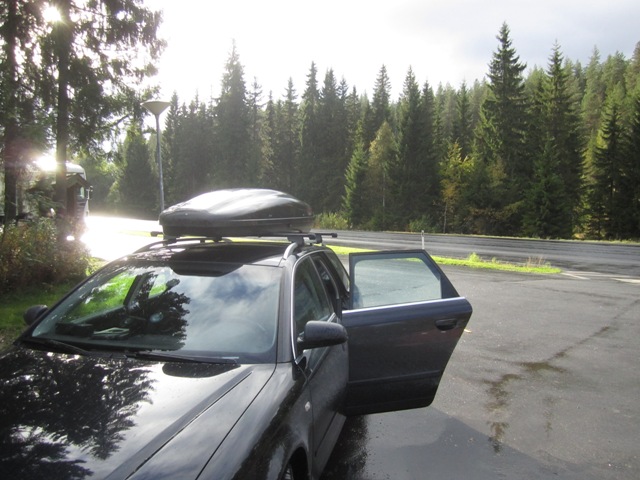 Favorite revisited, three happy gutter in Norway!
It is mid-September and the day we have been waiting for has arrived, time to pack all fly fishing gear and once again go to the north to neighboring country Norway for fly fishing for grayling ....
The three happy gutter is Fredrik, Thomas and Martin.
Fly fhising in river Glomma at Atna camping - 1999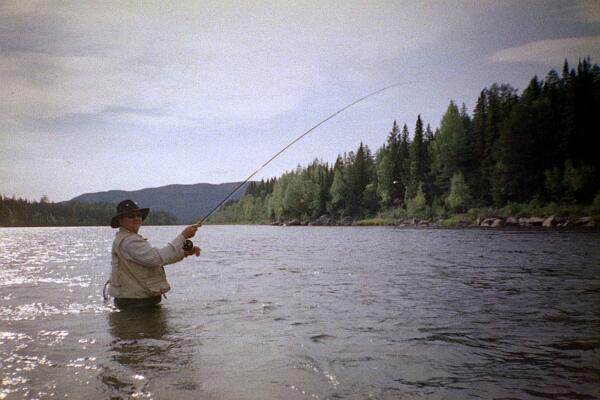 This is a web page that I made in 1999 to show a awesome fly fishing in the river Glomma, Norway with beautiful scenic surroundings and the web page has been on the domain passage for many years but now moved here.
In the picture above we see when I trills a grayling and the picture is taken by my fishing friend Thomas.
Fly fhising in Norway 1998 at Atna in river Glomma.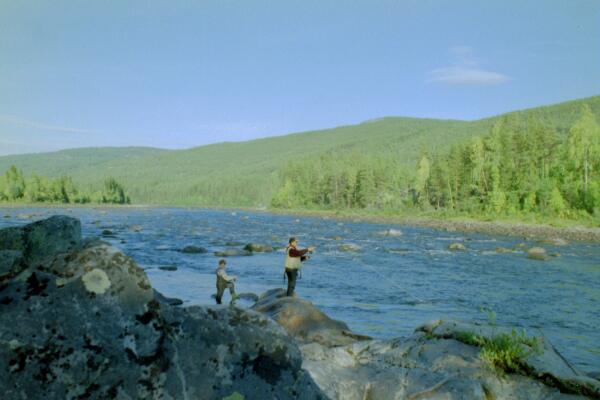 Some pictures from my first year in Atna and fly fishing in the river Glomma. I have just learned to cast with a fly rod and am told that I shall not expect to catch any grayling at my first fishing trip to Glomma.
After a couple days of fly fishing and study of the river, also after some advice from fish friends Thomas and Göran, caught I a fine grayling on a Red Tag.
Fly fishing Sea trout in Varpen at Nordens Ark in Mars 1999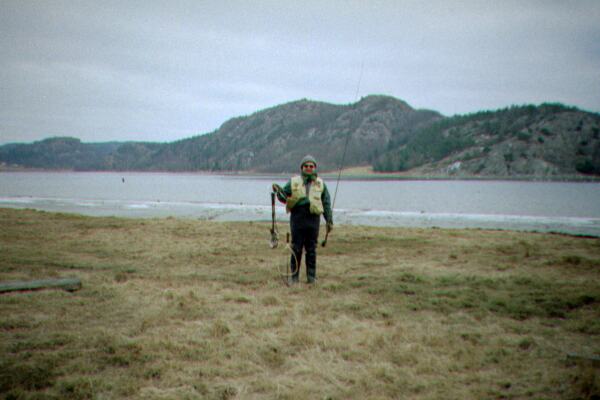 Here is Thomas and I in Åbyfjorden north of Nordens Ark and fly fishing for sea trout.
Ice fishing in lake Lipered in Sjuntorp - 1999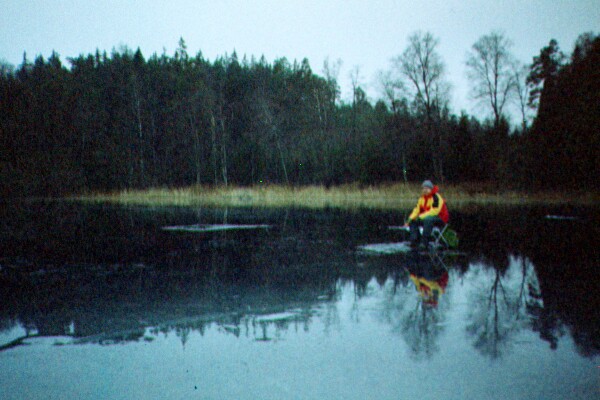 Me, Thomas and Andree are in Sjuntorp at lake Lipered and ice fishing after perch a nice winter day spring 1999.
Ålfiske 1999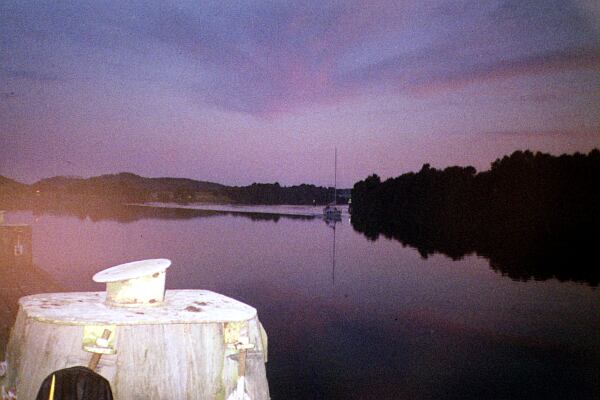 Me, Thomas and my brother Christian went to Torpa bridge 12.5 miles south of Trollhattan an evening in August to fish for eels. We had a few laugh and good drink during the night, also one and other eels.

Pleasure and Pinball